Online Gaming Tournaments Where You Can Win Prizes and Money
What is the biggest thing that brings gamers together?  That's right—competition. Alright, prizes have something to do with it as well, especially the ones that come in the form of cash.
In life, when you are good at something, people pay you money to keep doing it. So, why should gaming be any different? If you want to use your favorite past-time to make some pocket money, you can.
If you are really good at gaming, you can even turn it into a career. Some online gaming tournaments offer prizes so big that they can launch you straight to retirement.
Want to learn more? Press start to begin.
Gaming Tournaments on GamerSaloon
Gamer saloon offers a broad mix of online gaming tournaments. An average small match can earn you $9. Most tournaments have free-entry, while several of them require you to pay a small fee.
However, the platform also hosts larger tournaments that pay up to $10,000. So, forking over some money every now and then to enter a tournament can indeed pay off.
You can enter a gaming tournament almost every day of the year since the platform boasts an incredibly large number of events. You'll never have to wait for too long as the platform is always packed with gamers who are ready to compete.
Battlefly
This platform has been operating for well over 7 years now. So far, Battlefly has organized over 100,000 online gaming tournaments. The world of competitive gaming owes a lot to this platform.
If you're buzzing to play, Battlefy won't make you wait for too long. The sheer amount of competitions they organize every day is astonishing.
There are hundreds of entry-free tournaments each day. There are also paid entry tournaments as well. The platform even allows you to organize your own tournaments.
Battlefy supports a wealth of different games, including Overwatch, HearthStone, Clash Royale, Fortnite, Black Ops, Call of Duty, PUBG, and Leauge of Legends.
The platform offers large tournaments as well as one-on-one matches. Playing Battlefly tournaments, you can win anywhere from $10 to $10,000.
WorldGaming
Launched in 2006, WordFaming has grown into one of the biggest global online gaming communities. It has over 3 million registered users. To date, the platform hosted over 20,000 tournaments, and has over 6 million matches played.
WorldGaming offers both pay-to-play and free gaming tournaments. The ability to win a variety of different prizes, including merchandise, tokens, scene points, and, of course, cash, is one of the biggest perks of this platform.
So far, WorldGaming has awarded over $60 million to players. The platform supports a large selection of multiplayer titles for PC, Nintendo Switch, Wii U, Xbox One, and PlayStation 4. Some of the most popular games on the platform include Dota 2, CS:GO, PES20, Fortnite, and Super Smash Bros.
For smaller tournaments, the prize pool reaches above $500 on a regular basis. However, WorldGaming also hosts tournaments that offer up to $50,000 prizes.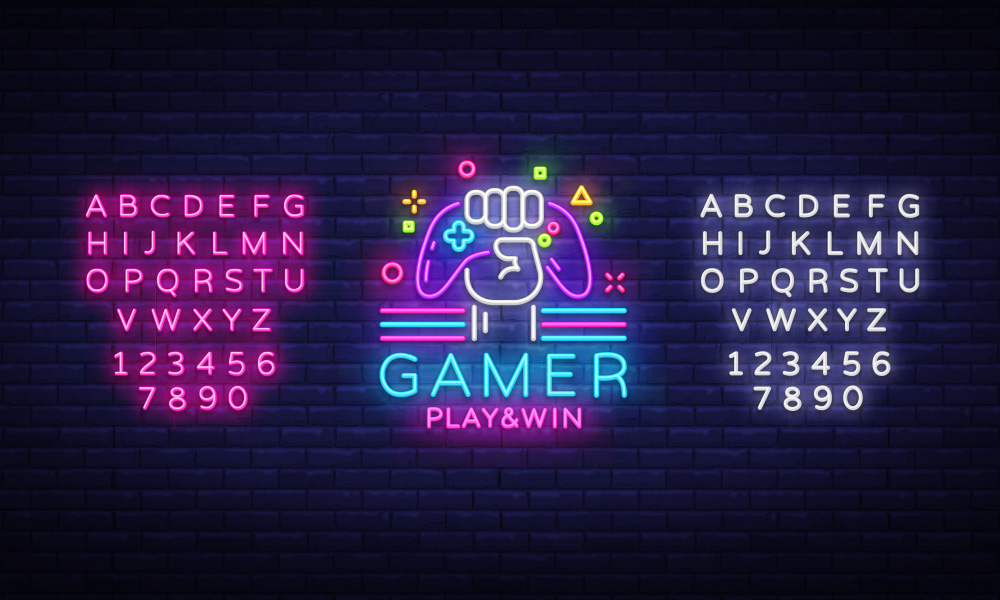 Slot Tournaments
Slot machines have come a long way since the days of the rusty-one armed bandit that feeds on pennies. Slots have moved to the digital realm, and they have become so much more than a game of chance.
Now, we have skill-based slots that require proper playing strategies. So, instead of chance, the outcome of the game depends on the player's skills. One of the reasons video slot developers have decided to innovate the game in such a way is to make it more appealing to younger, more demanding players, primarily those who prefer to rely on their skills and knowledge rather than luck.
And, naturally, as soon as online slots became a thing, so did online slots tournaments. Even though slots are not a traditional e-sports game, the types and rules of slot tournaments are similar to those of other gaming tournaments.
Usually, the players who end up being at the top of the leaderboard when the tournament ends share the prize pool.
The best part about slot tournaments is that many of them are free to join, but still give you the opportunity to win some money. Another great thing about them is the fact that most major casinos offer freeroll online slot tournaments every day.
GameBattles: Great Gaming Tournaments for Highly Skilled Players
The Major League Gaming (MLG) network, one of the largest professional esports organizations in the world, owns and runs GameBattles, so you know it's the real deal.
With over 10 million registered players, GameBattles is a world leader in online gaming competition. One of the best things about GameBattles is the fact that it supports cross-platform integration on PC, mobile, Nintendo Switch, Playstation 4, and Xbox One.
However, the platform mostly seeds events associated with the MLG PRO circuit, so it doesn't host as many tournaments as the other platforms on the list. Some of the most popular games the platform supports include World of Warcraft, Starcraft, as we as COD: Backout/ Black Ops 2/ Modern Warfare.
Prizes for 1 on 1 matches start at $150. For 2 on 2 matches, prizes generally range between $300 to $500. When it comes to 3 on 3 tournaments, the prize range is between $450 and $900.
As far as the official tournaments associated with the MLG pro circuit go, prizes for winning online qualifiers can reach up to $2,500. If you make it through this stage, and have enough pre points, MLG will invite you to play a regional tournament. The prizes these tournaments carry range between $10,000 and $25,000.
Takeaway
The world of gaming is exponentially growing. Thanks to the rapid expansion of the industry, almost anyone can become a professional e-sports athlete. With some many free-entry tournaments out there, every skilled gamer has a chance to reach esports stardom without investing a dime.